Fully Featured HTML5-based vSphere Client coming in Fall 2018
Fully Featured HTML5-based vSphere Client Coming in Fall 2018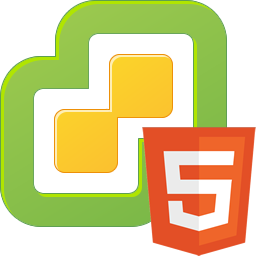 The vSphere Client is a tool you use every day to manage your virtual infrastructure. You've told us what you want to see improved and that you want progress to be prioritized. We've been listening and acting on your feedback. With vSphere 6.5 VMware introduced a supported version of the vSphere Client (HTML5). Included in the vCenter Server Appliance it only had partial functionality. The vSphere team has been working hard on getting the vSphere Client to feature parity. The release of vSphere 6.7 also marks the final release of the vSphere Web Client (Flash). Some of the newer workflows in the updated vSphere Client release include:
vSphere Update Manager
Content Library
vSAN
Storage Policies
Host Profiles
vDS Topology Diagram
Licensing
Some of the workflows mentioned above are not all feature complete. VMware will continue updating the vSphere Client in future vSphere maintenance (patch/update) releases. We are almost there!
There is also one less client, The Platform Services Controller (PSC) UI (/psc) functionality is now part of the vSphere Client. Now located under the Administration menu, the PSC options are divided between two tabs. Certificate management has its own tab and all other management is under the configuration tab.
More to come on this topic as I update my lab to vSphere 6.7, stay tuned…